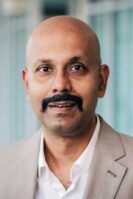 Mohanraj Thirumalai
Director
Phone: (205) 934-7189
mohanraj@uab.edu
Mohanraj Thirumalai, PhD, MS, ME, is an Assistant Professor in the School of Health Professions at UAB and Director of Information and Communication Technology (ICT) for the UAB Research Collaborative. He holds multiple engineering degrees in electrical, computer and bioengineering. He has worked with Co-PI J. Rimmer for 22 years across all of his funded projects. In the six years since his appointment as faculty, he has secured multiple federal grants from NIDILRR and NIH. Under his leadership, multiple technological solutions were launched to facilitate the reopening of organizations after the Covid-19 lockdown. These technologies powered more than 40 universities in the state of Alabama and beyond to safely reopen the campuses and are still used by the UAB Health System. Dr. Thirumalai was awarded the Faculty Innovator of the Year award in 2020. The first of its kind telehealth program for people with disabilities launched by Dr. Thirumalai through NCHPAD has had more than 60,000 users.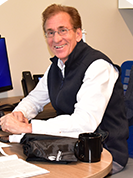 James Rimmer
Co-Director
   Phone: (205) 975-9010
Fax: (205) 957-7787
jrimmer@uab.edu
James H. Rimmer, PhD, is a Professor in the School of Health Professions at UAB and was the first Lakeshore Foundation Endowed Chair in Health Promotion and Rehabilitation Sciences. He also has an adjunct appointment as Professor in the Department of Physical Medicine and Rehabilitation in the School of Medicine at UAB. Dr. Rimmer has over 40 years of research experience in exercise physiology and disability and has authored more than 150 refereed journal articles and 21 book chapters on exercise-related topics in disability. Dr. Rimmer is the Director of the UAB Center for Engagement in Disability Health and Rehabilitation Sciences (CEDHARS) and has been the Director of the Rehabilitation Engineering Research Center RecTech since 2002. He has also been Director of the National Center on Health, Physical Activity and Disability (NCHPAD) since 1999. Dr. Rimmer has had several successful projects funded by CDC, NIDILRR, NIH, AHRQ and PCORI.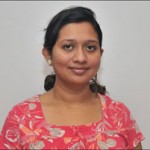 Sangeetha Mohanraj
Program Director
Phone: (205) 975-0550
sangee@uab.edu
Sangeetha Mohanraj, MS, a Bachelor of Engineering Degree in Electrical and Electronics Engineering from the University of Madras (India), a Master of Science Degree in Bio Engineering with a focus on Rehabilitation Engineering from the University of Illinois at Chicago. Sangeetha's role in RERC RecTech has evolved over the past decade and has enabled her to receive hands on experience involving day-to-day activities including team coordination, task management for team members, protocol development, recruitment and data collection. She currently pursues a Mixed Methods Research graduate certification program and a PhD in Health Science Research. Beyond her role as a Program Manager for RecTech, she is intrinsically involved in qualitative interviews to conduct needs assessment and exit interviews, data analysis and manuscript preparation. Sangeetha is trained in usability and user experience evaluation, using which she conducts user experience testing and heuristic evaluations for the new technologies developed by RecTech. Over the past ten years, she has served as secretary for the ASTM UDFE standards committee and the RESNA Inclusive Fitness committees.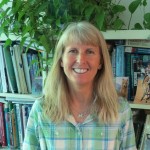 Laurie Malone
Investigator
lamalone@uab.edu
Laurie Malone, PhD, MPH focuses on conducting research to examine the role of physical activity and sport in the lives of people with physical disabilities. She has a strong background in kinesiology, with specific expertise in adapted physical activity and sport. Published in a range of peer-reviewed journal articles and book chapters, her research has encompassed a variety of topics related to the impact of physical activity on health and well-being in persons with physical disabilities across the lifespan. Specific areas of interest include physical fitness, sport performance, secondary conditions (i.e., pain, fatigue), and barriers/facilitators to exercise participation. Recently, she has focused on active video gaming as a means to provide fun and engaging exercise options for individuals with mobility impairments. In addition, she has worked closely with our community partner, Lakeshore Foundation to evaluate their membership-based online fitness program and delivery of that program to underserved communities in Alabama. Along with her credentials as a researcher, Dr. Malone is a Certified Adapted Physical Educator, Certified Inclusive Fitness Trainer, and recently earned an MPH at UAB.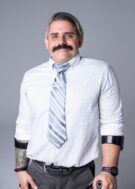 Christen John Mendonca
Postdoctoral Scholar
Phone: (205) 975-6415
christenjm@uab.edu
Christen John Mendonca, PhD, CSCS, is a postdoctoral scholar for the the Rehabilitation Engineering Research Center on Recreational Technologies (RERC Rec-Tech) as part of the UAB Research Collaborative, University of Alabama at Birmingham. He received his PhD degree in Health and Rehabilitation Sciences from Drexel University. In 2017 he was awarded the Doctoral Student Investigator's Award by the Mid-Atlantic Regional Chapter of The American College of Sports Medicine. His current work focuses on increasing the inclusive exercise opportunities for people with disabilities through the research and development of innovative assistive technologies. Recently, he was awarded pilot funding to further develop a prototype touch pad active videogame controller for individuals with limited mobility through UAB's Center for Engagement in Disability Health and Rehabilitation Sciences (CEDHARS). Christen also has a strong background in fitness and is a certified strength and conditioning specialist (NSCA-CSCS). He was a personal fitness trainer for over 15 years and former director of the National Personal Training Institute Waltham Campus. Christen is an adapted athlete competing in wheelchair football for the Birmingham Hammers as part of the inaugural season of the USAWFL through Move United and the NFL and has represented Lakeshore Foundation in wheelchair basketball, handcycling, and their adapted workout series. He also represented Achilles International and finished 2nd place in the 2021 Philadelphia Marathon's wheelchair/handcycle division.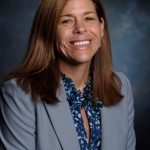 Beth Barstow
bbarstow@uab.edu
Beth Barstow, PhD, OTR/L, SCLV, FAOTA, is an Associate Professor in the Department of Occupational Therapy in the School of Health Professions at UAB. She directs UAB's Low Vision Certificate program. She has been a lead researcher for RecTech and was responsible for understanding the factors influencing the adoption of universally designed fitness equipment. Dr. Barstow is an expert in mixed-methods research.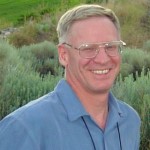 Peter Axelson
Phone: (775) 783-8822
Fax: (775) 783-8823
peter@beneficialdesigns.com
Peter W. Axelson, MSME is the CEO and Director of Research and Development at Beneficial Designs, Inc. Mr. Axelson has led the development of standards for wheelchairs, wheelchair seating, adaptive sports equipment, fitness equipment, assistive technology for air travel, sidewalk and pedestrian access, and playground accessibility. He has also led development of the accessibility guidelines for ski areas, amusement parks, outdoor recreation areas, and trails. Mr. Axelson has been a RecTech partner since 2007 and led the ASTM Universal Design of Fitness Equipment (UDFE) project.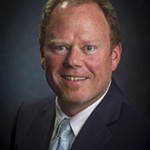 Alan Eberhardt
Phone: (205) 934-8464
aeberhar@uab.edu
Alan Eberhardt, PhD, is the Associate Dean of the School of Engineering and a Professor of Biomedical Engineering at UAB. He is Director of the Experimental Biomechanics Core at UAB, with a mission to provide investigators access to equipment and trained personnel to facilitate testing of biomedical devices and biological tissues. For the past 15 years, with funding from the NSF Research to Aid Persons with Disabilities (RAPD) Program, Dr. Eberhardt has worked in collaboration with therapists and clinicians from UAB Hospital, United Ability (formerly United Cerebral Palsy of Greater Birmingham), the Children's Hospital of Alabama and other professionals from the rehabilitation industry to develop student design projects to aid people with disabilities. He leads all Training activities and provides engineering support for RecTech's development projects.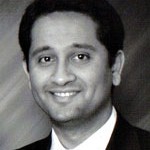 Tapan Mehta
tapan@uab.edu
Dr. Mehta PhD, is a Professor in the Department of Family Medicine at UAB and a biostatistician/data scientist. He has a BS in Computer Engineering, an MS in Electrical and Computer Engineering, and PhD in Biostatistics. His research portfolio includes clinical trials, large secondary data analyses, and development of data mining tools. Dr. Mehta has been directing the statistical analysis and design core in the UAB Research Collaborative and RecTech since 2013. He is responsible for the data management and analysis components across the Center.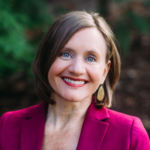 Cheri Blauwet
cblauwet@partners.org
Dr. Cheri Blauwet, PhD, MD, is an Associate Professor in the Department of Physical Medicine and Rehabilitation at the Harvard Medical School. Dr. Blauwet's work primarily focuses on the promotion of active lifestyles for individuals with disabilities. As a physician, she focuses on the prevention of injury and illness in elite Paralympic athletes. Her Spaulding Adaptive Sports Program (SASP) is seen as a national model for the integration of physical activity programming in a rehabilitation environment. She works with Dr. Bonato to test the new prototype Frame Runner. She also serves as an internal advisory panel member.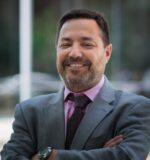 Paulo Bonato
pbonato@partners.org
Dr. Paulo Bonato, PhD is an Associate Professor in the Department of Physical Medicine and Rehabilitation at the Harvard Medical School and an Adjunct Professor of Biomedical Engineering at the MGH Institute of Health Professions. Paolo also serves as Director of the Motion Analysis Laboratory at Spaulding Rehabilitation Hospital, Boston MA. His PhD was in biomedical engineering and his research work over 25 years is focused on developing and testing rehabilitation technologies.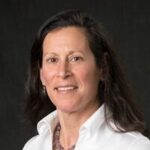 Lauren Lieberman
llieberman@brockport.edu
Lauren Lieberman, PhD is a Distinguished Service Professor of Physical Education & Sport Studies at SUNY Brockport. Her scholarly focus since 1992 has been promoting physical activity, motor skills, PE, sports and recreation for children with disabilities, with a special emphasis on visual impairments and deaf-blindness. She is working on online inclusive solutions, and assessing barriers and facilitators for adapted physical education.
Stephanie Schnorbus Stephens
stephanie@beneficialdesigns.com
Dr. Stephanie Schnorbus Stephens, PhD is a Research Assistant at Beneficial Designs, a rehabilitation engineering and design firm. Before becoming the Chair of the RESNA Standards Committee on Inclusive Fitness (RESNAIF) and the RESNA Standards Committee on Cognitive Accessibility in 2019, she was the technical editor for the first published versions of the standards developed by those committees. She has experience adapting workouts as both a martial arts instructor and a CrossFit athlete. She is incurably curious and always wants to know why we do things, which translates well into standards work.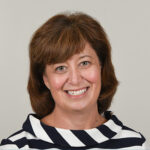 Jen Allred
jena@lakeshore.org
Jen Allred, BA is the Chief of Programs and Special Projects at Lakeshore Foundation. Ms. Allred is responsible for the development, implementation, and management of the programs of physical activity as well as the membership programs which annually serve thousands of individuals with physical disabilities and chronic health conditions in the Birmingham region. Ms. Allred supports recruitment for all RecTech projects, coordinates on development of intervention training, facilitates data collection, and dissemination for RecTech's data repository.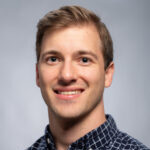 Jereme D. Wilroy
jdwilroy@uab.edu
Jereme Wilroy, PhD is an Assistant Professor in Department of Physical Medicine and Rehabilitation. Dr. Wilroy is the Co-director of the UAB Spinal Cord Injury Model System and Director of Research at Lakeshore Foundation. His research focus is utilizing telehealth technologies in the design and testing of exercise interventions among individuals with physical disabilities.

Tony Rush
trush@motivation.org.uk
Tony is an accomplished senior executive with significant experience in marketing, product management, business development and marketing communications. A proven record of achievement at strategic and tactical levels in a range of international service, technology and manufacturing businesses. Particular strengths in product and marketing strategy for multi-national businesses, including Hewlett-Packard, Logica and SPX. He has an MBA from the University of Bath and BSc in Computer Science and Mathematics from the University of Manchester. Tony will be the primary overseer for the Frame Runner project, responsible for budgeting, reporting and milestone achievements and delivery.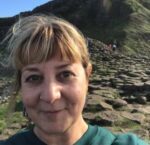 Clare Childs
cchilds@motivation.org.uk
Clare creates global partnerships and sales opportunities for Motivations current range of everyday wheelchairs, seating systems and sports products. She supports new product developments and has been the inclusive sports expert at Motivation since 2011, following a twenty-year B2B sales career in the commercial sector including time at alternative wheelchair manufacturers. Clare often works alongside international sports federations, sports clubs, projects and equipment resellers. Clare supports Communications activity and collaborates with the Fundraising Team, other offices and departments on special developments. Clare will be creating content, supporting the communications, building the client facing offer and client base and working with potential resellers for the Frame Runner project.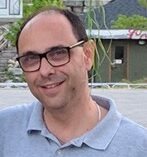 Stefan Constantinescu
sconstantinescu@motivation.org.uk
Stefan's experience expands over 29 years in mobility and seating design. With an engineering academic background he holds a large portfolio of innovative designs developed for less resourced settings as well as European and North American markets. Stefan's expertise covers areas that include design, setup and management of production facilities, training of staff, technical assessment and evaluation, product standards and testing, production management for mass production in low resourced and large commercial settings. Stefan has gained vast project experience and local partner knowledge through his work on projects around the world.

Chris Rushman
crushman@motivation.org.uk
Chris is a qualified Industrial Designer, based in the UK, and has been part of the Motivation Charitable Trust's design and technical team for more than 25 years. Having worked overseas for many years with local partners in South-East Asia, East and Southern Africa, as well as providing shorter term wheelchair service delivery support to partners on a more global level, he has extensive experience in this field. Chris has focused on mobility product innovation and design development, both at the scale of national and local partner fabrication, to global mass-production and is currently involved in the continual evaluation, design development and trialing of Motivation's range of everyday and sports wheelchairs, cushions and postural support components. Chris is one of Motivation's specialist technical trainers, developing training curricula and content, delivering wheelchair assembly, modification and production training courses. He has also advised and contributed to technical content on Motivation's, Basic and Intermediate level training courses, and continues to deliver technical product and service training for motivation's partners globally.

Jake Honeywill
Jhoneywill@motivation.org.uk
Jake Honeywill is a qualified product designer in the UK and joined the Motivation Design Team as a design engineer. He has specialized in assistive technology products for the past 5 years to develop wheelchairs, postural devices, and service systems over which time he has developed a thorough understanding of designing product solutions for people with limited mobility. For the Frame Runner project, Jake is responsible for producing new design concepts and developing them from a conceptual state to a final 3D design ready for production. He will be working to understand user requirements at a personal and club level as well as creating product solutions.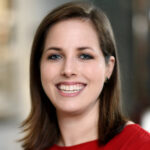 Cynthia Wozow
clwozow@uabmc.edu
Dr. Cynthia Wozow is a Assistant Professor in Pediatric Rehabilitation Medicine at the University of Alabama at Birmingham. As a clinician caring for patients with disabilities, she provides clinical oversight as well as review of protocols to ensure safety in this population. She is activity involved in the Cerebral Palsy Research Network as an investigator and involved in adjustments to IEP and 504 plans for children and youth in physical education.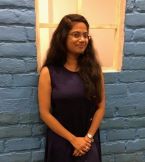 Anushri Mandal
Research Assistant
anu19@uab.edu
Anushri has an undergraduate degree in dentistry and is a graduate epidemiology student pursuing an MPH at UAB. She conducted a study on dental disease-related public health concerns during her dental internship and took part in a number of public health department-organized camps held in far-flung areas to educate people about the value of keeping good dental health and hygiene. Her goal is to prevent illnesses by applying my clinical and public health knowledge and is interested in planning, data administration, and epidemiologic study analysis.